A Little Ray Of Giving
Our collection for our annual City Mission Christmas Drive has landed.
We are looking to blow last year's contribution out of the park.
Our goal is Bigger and Better to help those in need this Christmas.
We are offering two ways to contribute this year, along with the usual Food Drive,
we have set up a monetary donation link: PLEASE CLICK HERE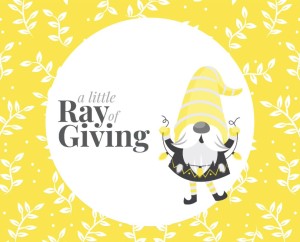 Funds go directly to the Auckland City Mission.
Items you can contribute to help make a families Christmas a bit magical are:
Non Perishable Food Items
Tinned: Soup, Fruit, Vegetables, Fish, Meat
Pasta, Rice, Pasta Sauce
Spreads, Cereals, Muesli Bars
Flour, Sugar, Tea Bags
Christmas Treats: Biscuits, Chocolates, Mince Pies, Lollies and Nuts
Other Items
Toilet Paper
Soap, Shampoo, Conditioner
Toothbrushes, Toothpaste
Feminine Hygiene Products
Please drop your items into us at:
Ray White Taylor Rentals
2 Heather Street
Parnell
09 623 3000
Drop-Off Times:
Monday: Friday 9.30 am – 4.30 pm