We like to keep in close contact with all our investors. We do this by holding Investor Evenings where we come together to talk property. Previously, we've had guests address some legal queries our clients have had regarding the Residential Tenancies act, changes in government policy and how they can affect your investment. We've also had a representative from ASB talking discussing interest rates and lending.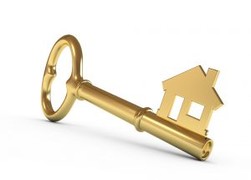 We're always eager to find out what it is you want to hear about or receive advice on so if you have any ideas for topics for our next Investors Evening please feel free to let us know.
To find out more about our next Investors Evening please feel free to contact us at mary.taylor@raywhite.com/ complete the contact form below.
Newsletters
You're welcome to subscribe to our newsletter, which is sent out every month. This subscription covers a variety of topics, keeping you up-to-date on what's going on in the property market along with a snapshot of our recent rentals.
We also have a library of our previous newsletters with various relevant topics for you to browse through.
Below is a video of our Investors Evening where we had lots of very interesting speakers giving advice on the Investment Journey. This started with our Mortgage Man Craig Petit giving advice and helpful hints when purchasing properties. Maintain to Profit were able to make recommendations to Investors on how they can get the best bang for their buck!. We also had the pleasure of hearing from Maree Tolhurst who provided lots of useful legal advice for dealing with Trusts etc in rentals properties.