New insulation and smoke alarm requirements to implement changes to the Residential Tenancies Act 1986 have now been approved by cabinet and these changes to the tenancy law aim to make homes warmer, drier and safer for hundreds of New Zealanders without imposing excessive bureaucracy or cost.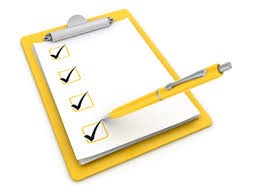 We at Taylor are always happy to assist our landlords with education and support around how these changes will affect your investment property as well as organising any work that may be required to ensure your investment property is compliant.
The changes create new requirements for insulation and smoke alarms in all residential tenancies and will require that from 1st July 2016:
All rental properties have smoke alarms
All new tenancy agreements include a statement of the extent and safety of insulation in the property
Any replacement or installation of insulation in a rental property meets the required standard
And from 1st July 2019
All rental properties have underfloor and ceiling insulation meeting the required standard where it can practically be installed
Q&A: The Residential Tenancies Act 1986 Insulation and Smoke Alarm Requirements
How will I know if I need to upgrade my insulation?
Rental properties that already have insulation installed must be upgraded if the ceiling and underfloor insulation do not meet the R-value levels set out in the table below at the time the insulation was installed. These R-values are shown in Table 1.
Table 1 – Level of insulation below which rental properties must be upgraded (product R-values)
Timber-framed minimum Masonry minimum
Ceiling R 1.9 Ceiling R 1.5
Underfloor R 0.9 Underfloor R 0.9
These levels approximate the requirements for new properties built between 1978 and 2001 (NZS4218O:1977).
If the insulation has become very compressed, is damp, damaged or is incomplete it must be upgraded to meet the requirements as shown in Table 2.
What level do I need to upgrade my property to?
All rental properties that currently have no insulation in ceilings and underfloor must have new insulation installed to levels that have been set to approximate the current Building Code requirements for new homes.
The map below illustrates the Building Code climate zones that the table refers to, with Zone 1 being the warmest areas and Zone 3 being the coldest.
Table 2 – Minimum new and topped up insulation requirements for rented homes (product R-values)
Zone 1 & 2 Zone 3
Ceiling R 2.9 Ceiling R 3.3
Underfloor R 1.3 Underfloor R 1.3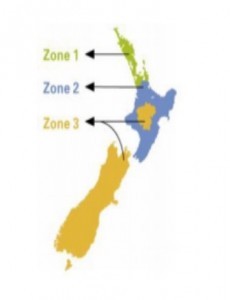 When will landlords be required to insulate rental properties?
There will be a two-stage approach for landlords to implement the insulation requirements: Social housing providers (housing where tenants pay an income-related rent for a Housing New Zealand (HNZC) or community housing provider homes) by 1st July 2016;
And
The remainder of the residential rental market (including boarding houses) by 1st July 2019 – The vast majority of Ray White managed properties would fall under this requirement, being on or before 1st July 2019.
Local authority housing and housing owned by Government other than HNZC (for example, properties owned by school Boards of Trustees), will be required to comply with insulation requirements by 1st July 2019.
Can landlords install insulation themselves?
Landlords are able to install their insulation themselves. However, if a landlord installs the insulation incorrectly they could face insurance and liability consequences for faulty or negligent installation. Please note the standard access requirements apply as set out in the Residential Tenancies Act 1986.
Are any properties excluded from having to meet the new insulation requirements?
The following three categories of residential rental properties are excluded from the insulation requirements in the regulations:
Where it is not practical to retrofit insulation because of the physical design or construction of the property, but only until such time as access to these spaces becomes possible; Ceiling insulation will have to cover all applicable habitable spaces i.e. spaces used for daily activities. A suspended floor must have underfloor insulation in reasonable condition covering all applicable habitable spaces. However, it may not always be practical to retrofit insulation in all habitable places.
Where, within 12 months of the commencement of a tenancy, the landlord intends to demolish or substantially rebuild all or part of the property, and can provide evidence of having applied for the necessary resource consent and/or building consent for the development or building work.
Where a property is purchased and immediately rented back to the former owner-occupier in which case a 12 month exemption will apply from the date of purchase.
What are the new smoke alarm requirements?
The new smoke alarm standards will require a minimum of one working smoke alarm within three meters of each bedroom door. In a self-contained sleep-out, caravan or similar, a minimum of one working smoke alarm will be required. In a multi-level unit, there must be a working smoke alarm on each level.
The landlord must ensure that the alarm is operational at the beginning of each new tenancy. The tenant will be responsible for changing batteries during their tenancy.
When do smoke alarms need to be installed?
Smoke alarms must be installed in all Residential rental properties by 1st July 2016.
What sort of smoke alarms need to be installed?
Where there are currently no smoke alarms, long-life photoelectric alarms will need to be installed. Long-life alarms cannot have their batteries easily removed, and are more cost-effective over time because batteries do not need to be replaced every six to 12 months. If a property has existing smoke alarms that are not long-life photoelectric, landlords will not need to replace them immediately. But when they do need replacing they must be replaced with long-life photoelectric alarms.
Is the landlord or the tenant responsible for changing the batteries?
It will be the duty of the tenants to replace smoke alarm batteries. While the responsibility for battery replacement in standard 9-volt battery alarms would remain with the tenant, the need to replace batteries would reduce over time as landlords replace existing alarm types with long-life ones.