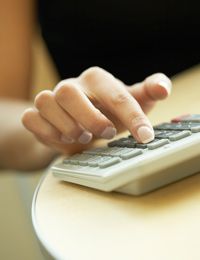 The initial payments to be made before you begin a tenancy with us are a letting fee, which is 1 week rent plus GST, a bond of 3 weeks rent and also your first week's rent.
Once payment is received you are all set to begin your tenancy. When you have collected the keys and moved into the property, you will need to set up an automatic payment with your bank. Your new property manager will provide you with those details prior to the commencement of your tenancy. They are also outlined on your tenancy agreement. This is important as it provides our accounts department with the relevant reference details to be able to identify your rent payments each week/fortnight/month.
Rent Arrears
We do not accept any form of rent arrears and have zero tolerance to rent arrears policy in place.
See our zero arrears toleranceflow chart for more information.
Bond
Your three week bond is lodged with the Department of Building And Housing. It is held there until the end of your tenancy and only your signature and a representative of Taylor Property Services can release it. It is held as collateral to ensure no damage occur at the property during your tenancy.