Speakers are Announced!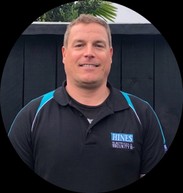 Mark Tonkin – General Manager Hines Electrical
Healthy Homes is what Mark knows, Mark will bring to you his knowledge on the new legislation and make sure you understand if your rental homes will comply.
Craig Pettit – Loan Market Advisor
Unsure of where the Loan Market is heading? Craig has significant expertise in the field of building a property portfolio and will talk to you about some key points that you need know, for now and for the future! Hear what Craig has to say about the Loan Market moving forward!

Logan Granger – JACAL Chartered Accountant
Logan has worked as a Chartered Accountant for over 18 years and became a partner in 2006.
Logan will join us to talk to you on Property Investment from his perspective. Logan is a wealth of knowledge when it comes to business, valuation, due diligence, business sales and acquisitions, proposals for bank funding, management buyouts or obtaining funding for work capitol.
Win a Mitsubishi Heat Pump!
One lucky attendee will walk away with a Heat Pump Installed by
Hines Electrical.
Valued at $2399.00 (+GST)
Head on over to Hines Electrical to find out more…….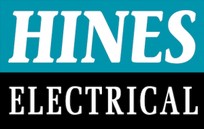 19th October 2019 – Mt Eden Bowing Club
WHY ATTEND?
The event is designed for all landlords and prospective investors who may not be fully aware of their full requirements and obligations. We are here to help you, whether you currently work with a Ray White office or not!
Our industry right now is ever-changing and many clients simply aren't aware of the risk they place themselves in by not knowing the rules.
If you don't feel confident answering the following questions then this event is for you!

Do you know what landlord insurance details must be provided to tenants and listed on your tenancy agreements?

Are you aware of your requirements for any dwelling to be classed as "lawful" if it is to be rented under a Tenancy Agreement?

Do you know what statement must be included right now in your Tenancy Agreements regarding your future Healthy Homes Standards requirements?

Do you understand the information and calculations that you will be required to show to honour your Healthy Homes obligations coming into force July 2020?

Is your Insulation statement fully compliant? Many of you may be surprised!

Are you aware of the recent Privacy Commission Guidelines and how this has changed the way we collect data from tenants at the application stage?

Do you know the very real risks that still exist for landlords who do not conduct methamphetamine tests between tenancies?

Are you up to speed with your Health & Safety and Asbestos requirements because landlords are classed as PCBUs under the Health & Safety at Work Act?
Our updated Investment, Tenant and Landlord Information Guides will also be available and include detailed information around topics affecting your investment such as:
These events are also a fantastic opportunity to come along with any of your own specific questions or concerns and our experienced staff will happily help answer those for you, or point you in the right direction if further assistance is required.
We are here to help you comply, stay safe, and be the best landlord you can be.
Register now and let us help show you the way!